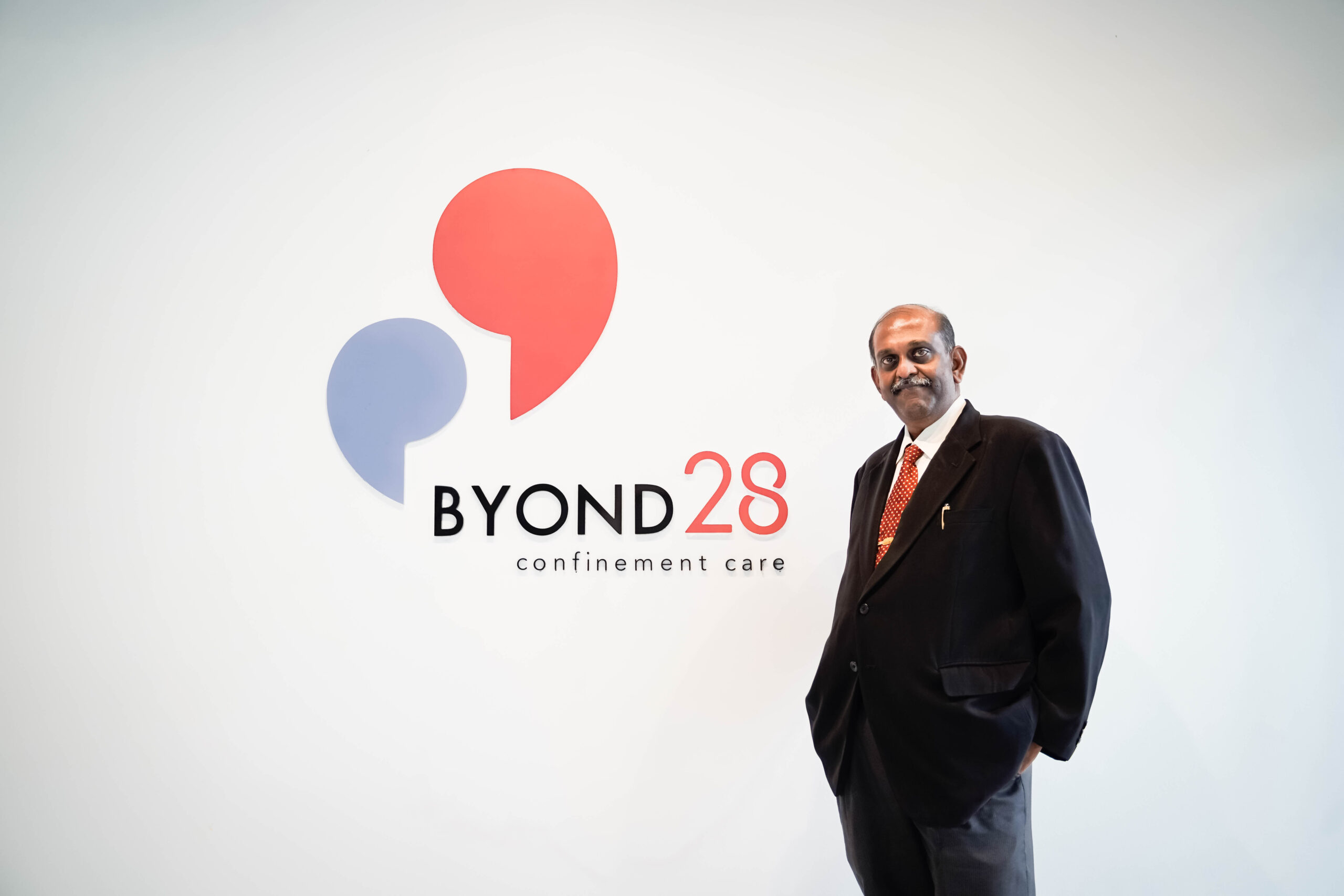 About Us
Welcome to Byond28 Confinement Care
Confinement is a traditional practice that is an integral part of our Malaysian culture. Regardless of race, religion, or culture, confinement practices are passed from generation to generation, with a focus on a woman's recovery after the delivery of a newborn baby. Commercialised confinement involves staying at the hospital for 2 nights, and after discharge, checking into a confinement centre for another 28 nights.
At Byond28 Confinement Care, our philosophy is to go above and beyond the standard 28-nights of commercial confinement. We believe that confinement is not only a critical time for recovery, but also the best time for you to start your journey to parenthood.
Datuk Dr Krishna Kumar S/O Hari Krishnan
Founding Advisor Obstetrics & Gynaecology (O&G)
Byond28 Confinement Care OUR SERVICES
What Makes Byond28 Unique
Standalone Confinement Building
Mother Care
Baby Care
Nutritious Confinement Food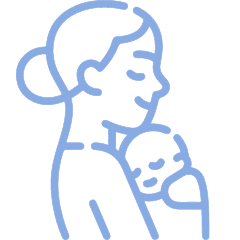 Breastfeeding & Latching Support
Activities & Sharing Sessions
OUR TESTIMONIALS
More Than 350 Happy Mothers Served & Supported FACEBOOK REVIEWS
Over 100+ Facebook Reviews In Just 2 Years
Mommy Annie
24/06/2022
I've been check out from confinement Center around 1 month and I definitely miss their services. Byond28 is a very professional confinement center with personal touch in caring for both mom and baby.
They focus on helping mothers recover postpartum, which could be seen on their carefully curated menu that is both delicious and nutritious.
Special thanks to Madam Kuan and the nursing team always share valuable information regarding mommy
and baby. Madam Kuan is a life safer. She helps me to clear my clogged ducts with her magic hands, teaching me the right way/ different positions to breastfeedbaby, also sharing methods to boost milk supply/ managing supply. Breastfeeding is something im very nervous about as a new mum, so I'm really grateful to have professional help. The nurse team was take good care of my baby's condition ie take note of baby's Jaundice Level, Feed, Weight, Poo/Pee everyday and they will ensure you are well equipped with all the parenting education such as baby bathing lessons, distinguishing baby cried and feeding cues, colic and jaundice management. Highly recommend Byond28 as their team is really very professional and supportive throughout my stay there. Such an amazing 28 days that I hope other mums get to experience it for themselves too ♥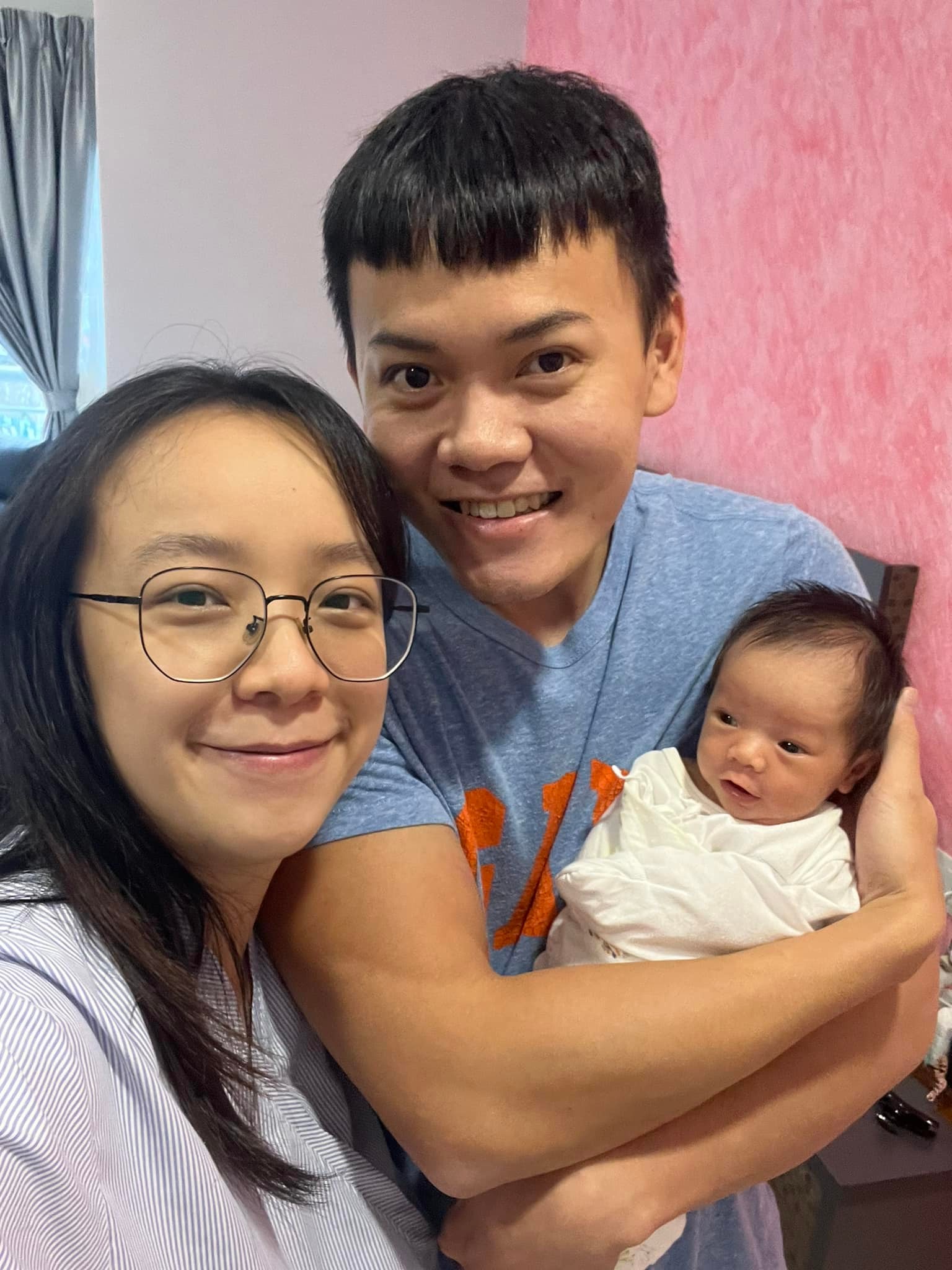 Mommy Bonnie
23/04/2022
Byond28 seems bit too far for us (because we are staying in kepong), but we trusted our choice! And, they proved that we are right! haha.. Thanks!😍
Great confinement centre with great team to handle my baby with care especially when I'm not feeling well. Food is great & delicious! I missed some of the food & beverages there but I can't post all food's photos(too many in my hp).. haha..👍 Their management try to fulfill my requirements (I hoped that I'm not a fussy mummy). They mentally & physically support me a lots
especially my breast milk supply is low (so that I won't feel too stress with my supply).. We learned how to take care our baby through the support given by the team! At least my hubby & I won't feel worried before we go back! Great time when we were there! I would like to write this review earlier (well.. I had left almost a month after my confinement, time really flies) because too busy to handle baby without their help now.. 🤣😂 Thanks to all Byond28 team! ❤️
Mommy Fong Juen Kiew
15/11/2022
Had a pleasant and blissful stay in Byond28.
All the staffs here are well-trained and professional. Special thanks to the lactation consultants (Mdm Kuan, Iris and Farah) who helped me through my eventful breastfeeding journey. Even though this is my second baby, I encountered different challenges compared to my eldest kid.
I was amazed by the ideas and solutions given by the lactation team. I have learned a lot from you.
Appreciate all the great effort for me and my baby. The nurses are caring and had been feeding my baby using the special ('finger feeding') method in order to train his sucking power. This feeding method takes a lot of patience and time consuming but the nursing team had done a great job. Every staff including nurses, front desk and housekeepers is polite, professional, helpful and friendly. Chefs provide healthy and tasty food with a wide variety. The post-natal massage therapy calmed and relaxed my mind.. love it so much. Besides, my 6-year-old daughter also enjoyed the 'staycation' here. Thank you to Mdm Kuan, Iris, Dr. Kenneth, Helen, Evelyn, Nicole and the team once again. The support and quality care given are definitely worth every single penny.
Mommy Yik Yann
18/02/2023
It's been 1 month+ since I left this confinement center and I just want to say I missed this place very very much! Took me some time to write this review because i've been so busy taking care of my baby without their help! 😆
For me what I'm looking for in a confinement center is i'm able to learn as many as possible on how to care for my baby, so that when I leave the center I am well prepared. And byond28 able to fulfill that for me. They have many 1 to 1 education classes, teaching me how
to feed, change & bath baby, baby feeding & crying cues, also things to take note about my baby's wellbeing. The nurses are friendly and knowledgeable too, they will check baby's jaundice daily, and also my postpartum wound to make sure everything is ok. Also there will be a paediatrician (Dr. Kenneth) checking on baby and giving consultation to me weekly, so basically the 1st month I don't have to bring my baby out for checkup! The most important part is they have a lactation team lead by Madam Kuan, which helps me so much on guiding me to breastfeed my baby! (Thanks madam, Iris & Zaty) They also helped on easing engorgement issue and teaching me how to establish a good latch with baby, provide me knowledge on how to handle breastmilk. And the best thing is they are available every day. Another one of the best thing I liked about this place is they have many activities for mommy (& sometimes daddy) to participate, so we can have the chance to get to know other new parents and make new friends, rather than just confined into our own room. There are also many classes like baby CPR, baby colic & SIDS, postpartum care during confinement. They even have classes for prenatal moms to prepare them mentally. Food and the services are very good. They serve 5 meals a day and including tonic soup from SWS (永生). For my package I get to have a few urut sessions (so relaxing i fell asleep during the sessions), bird nest, chicken essence & TCM checking, making sure I really recover well in this period. The staffs are super friendly & helpful, from the girls at front desk (Thank you Sally & Nicole for being so helpful) to the housekeeping ladies, they always greet me with a smile and I missed them very much now! Their services do not stop after 28 days. I faced some breastfeeding issue 2 weeks after I left, and Madam Kuan gladly guide me through phone on how to solve the issue! I'm really grateful for that. Plus they also provide post confinement meals + tonic soup option (additional charges) so I can continue to nourish myself after leaving the centre. The service and people there really exceeded my expectations. I really do not regret choosing byond28. I wished I can give more than 5 stars. Hope to see them again 🥰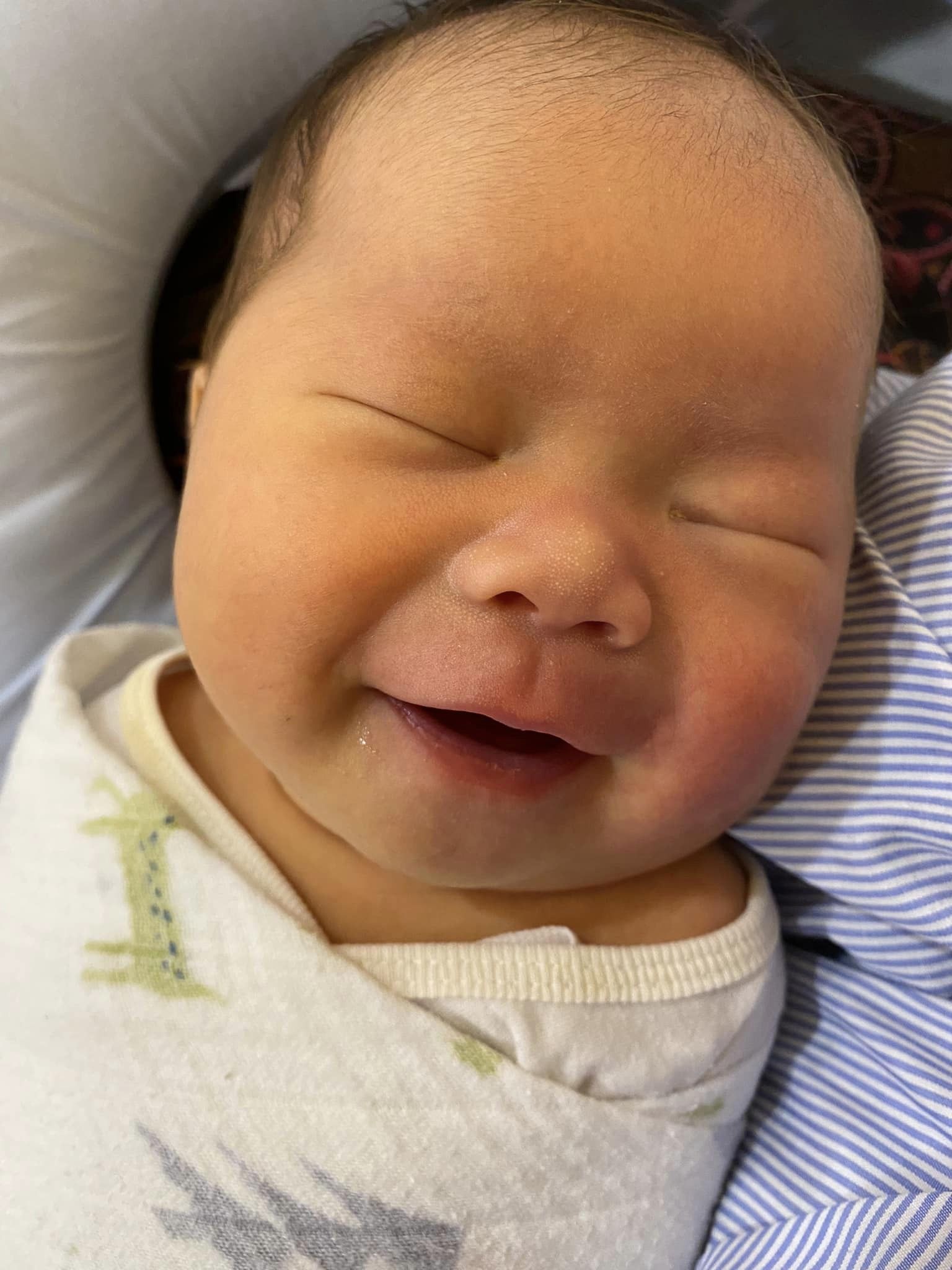 Mommy Ho Pei Yoon
21/11/2022
It was an awesome and carefree confinement journey with Byond28.
It is a confinement center to go for expertise, breastfeeding help and encouragement for all new mothers, and they will have experts to take care of you and providing you the best. I had gotten loads of advice and relieve me with all my worries during the journey of pre and post natal.
Specially thanks to Lactation consultant, as I am still
new to breast feeding as I had totally known nothing about it for my baby. In here, the Lactation Consultant are indeed helpful to give 1 to 1 guidance. It was a great help to me to avoid any common problems for breastfeeding. In addition, all the nurses here are caring and friendly too where they help me a lot from the first day I checked in, they had daily check on me to ensure my wound was no tear or bleeding. Other than that, they do provide 1 to 1 assistance on how to taking care of our baby, bathing them, massage them and also some of the tips on how to deal with our little one when we are back home. Also, they have their in house doctor to check on my baby on a weekly basis to ensure baby is growing well, and doctor also here to answer our doubt on baby's health. As for Food, they are well prepared and send to your room. They are hygiene prepared where all the food are covered when serving you. The food is delicious and not much repeated during my stay. Apart from that they do provide massage during their stay (depending on your package). The massage is provided by professionals where they help to relieve the tense muscles, expel the trapped wind and toxins. Last but not least, Byond28 provides education class (no extra charges) to all the parents who are staying here or going to stay here, the classes are benefit for pre and post natal. It helped me a lot to understand the whole pregnancy process. Overall, I am impressed with the quality of Byond28, all the staff here are friendly and helpful enough to ensure I have gotten all my helps during my stay. As for daddy, he also had a staycation with me, He enjoyed himself here as parking is not a problem. it is a comfortable, friendly and professional confinement center to go, highly recommended.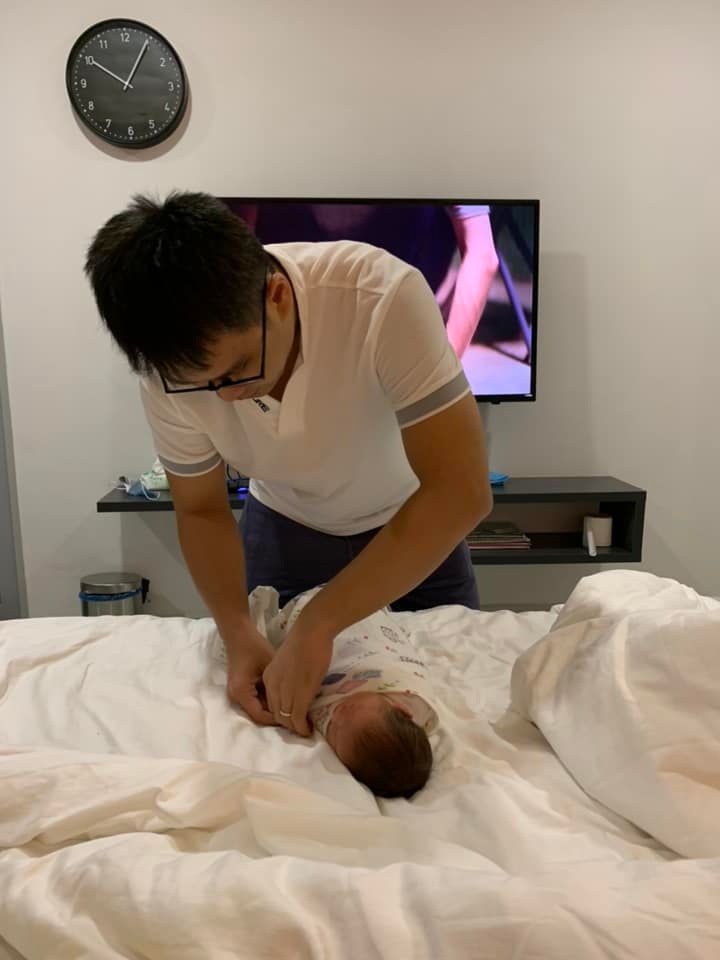 Mommy Zpei Lim
20/06/2022
after 4 month, here my honest review.
"I will definaly will miss my 28 days of confinement life here. I love the team here, they are kind, friendly, patience, professional. i want to praise the chef here, every meal their served is so delicious yet healthy. i can eat everyday without getting bored because the food here is to my taste, is low salt, no oily, low sugar, but the taste is there. perfect! beside special thanks to the nursing team, madam kuan, miss zaty, they take care my baby and me so so well. Lucky i meet BYOND28."
Big thank you to All Nurses & Staffs also for help throughout these 28 days of confinement at Byond28 . You all take good care of my baby Ayden ❤️ and cook healthy meal for me .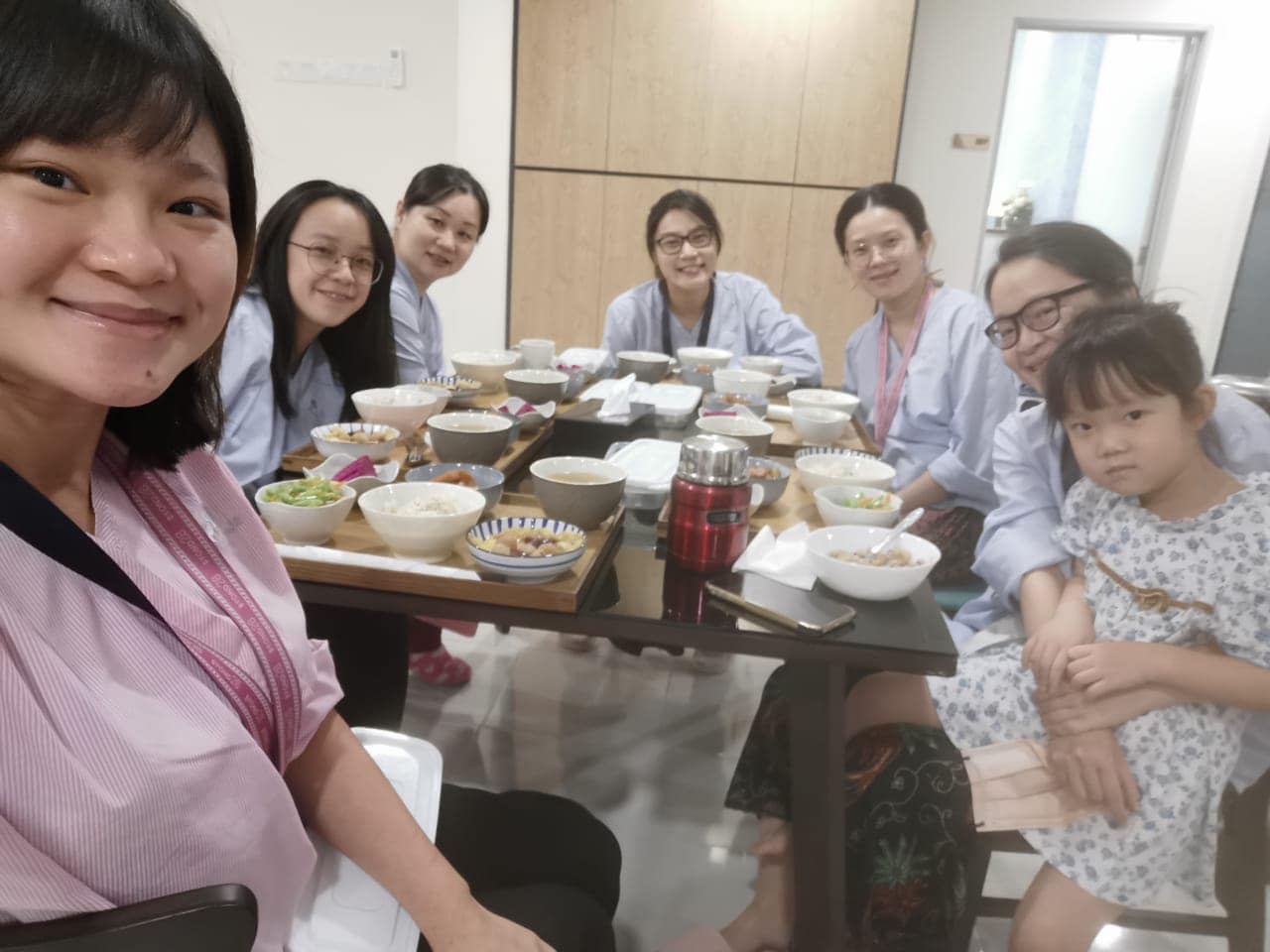 Mommy Lilly
27/09/2021
i have been to numerous confinement center to survey before deciding Byond28 because they gave me the impression of they will surely take care of the baby as well as the mother in the utmost professional way and in the most caring manner.
well, i turns out to be better than what i would have expected in all aspect, really!
For baby, they have a very dedicated, caring, professional and patient nursery team to take care
of the baby. Not just that, they even spend time teaching me on how to take care of the baby especially when we are clueless why baby crying out loud. kudos to the sisters, they will surely be missed when i check out. Also, they have periodic check up by a certified doctor. hence you can actually put your worry away in regards to baby health, the doctor will give some advice to you. they do jaundice screening daily, so if the baby jaundice is high, you will get to react immediately to jaundice problem. For mommy, accomodation is extremely comfortable, all rooms are equipped with private bathroom, it really feels like home for me and i feel its like a resort, sometimes. furthermore, the food is delicious and it certainly suit my taste. i have never felt hungry while im here and the food is like home-cook style, it is not heavy taste which is extremely healthy. i also enjoy drinking the traditional herbal soup everyday. another compliment which i would like to offer is on lactation. i really need to thank Madam Kwan on her teaching and guidance. without her experience and advice, breastfeeding would not be an enjoyable journey. i must admit that the first week or 2 is pretty tough and tiring, but i put my trust to her fully and i yield the result and i am so grateful of her on her guidance and support.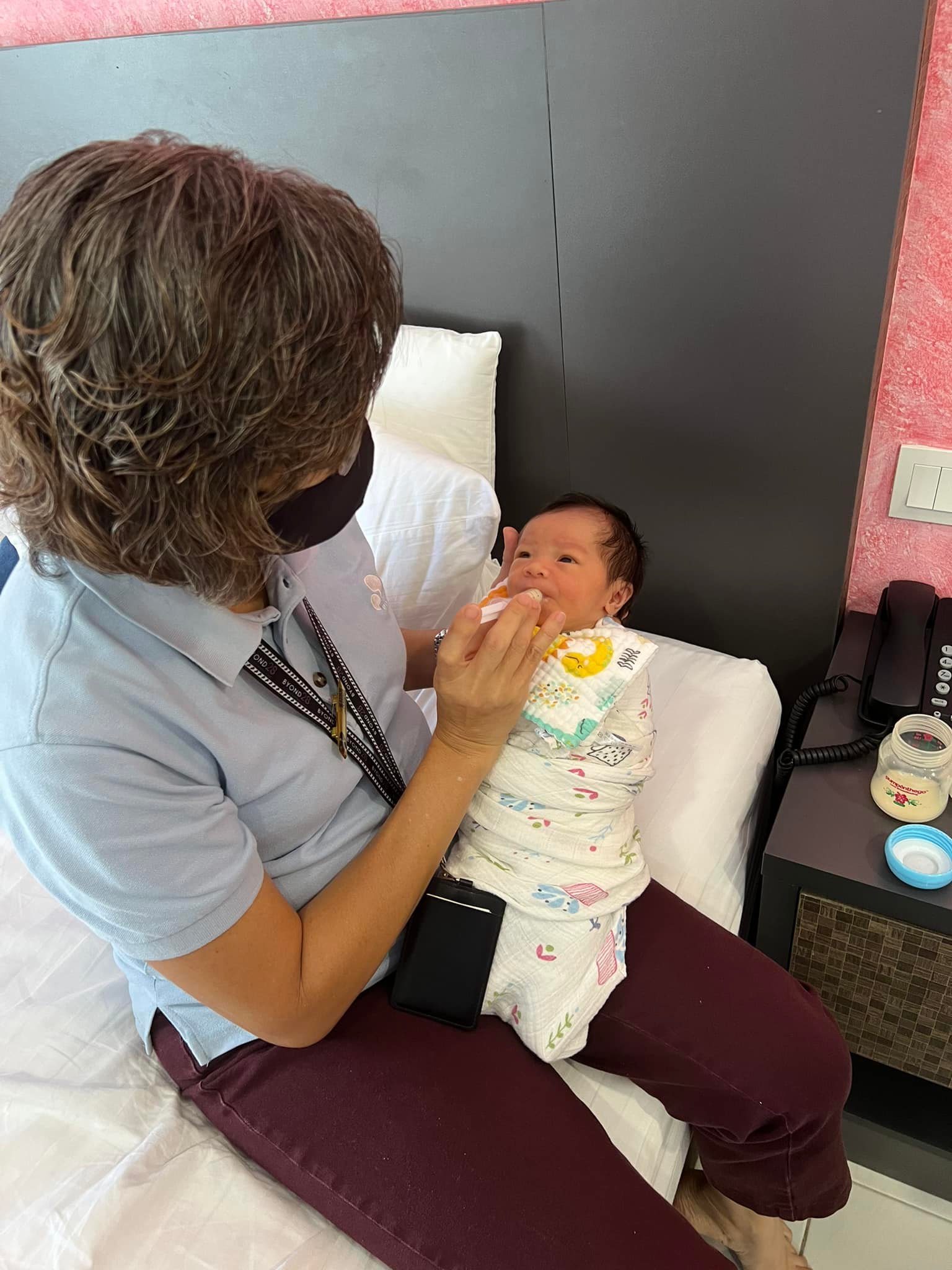 Mommy Nicole
13/12/2021
Overall is a pleasant stay.
The center is clean and comfy. My room is cleaned daily by the housekeeping team. Mummies here are given herbal bath and clean laundry daily. Thank you Madam Eng for being a hardworking and dedicated housekeeper who always got my clothes size correct all the time and never fail to refill my toilet roll besides keeping my room clean.
Everyday I am served with breakfast, lunch, herbal tonic
soup, dinner and supper. Due to religion restriction, my lunch and dinner is outsourced to a halal confinement food provider. The postnatal meal is well balanced and nutritious. Mummies can opt to have their meal serve in the room or choose to have their meal at the common area dining table. From there I get to make friends with lots mummies there! I hope they can improve on meal varieties to achieve none repeated menu for 28 days that will be perfect. The daily herbal tonic soup aid healing and strengthening of my body after delivery. Herbal drinks are unlimited at the pantry where I can enjoy all day long! Byond 28 is packed with attentive, professional, patient nurses lead by certified midwife Sister Farah who take care of my baby 24/7 where I manage to rest well especially night time. Sister Farah also check on my cesarean wound to make sure is healing well and blood pressure daily besides helping me with injections of blood thinner heparin for 10 days. Besides midwife and nurses, they have in house Paediatrician Dr Kenneth who check on babies weekly basis, his wealth of experience on newborn greatly benefit mothers and babies.Thanks for monitoring my baby condition who has prolonged jaundice. I gained knowledge to take care of my newborn, and also peaceful period of bonding new baby and supporting in established breastfeeding. Byond 28 has in house lactation consultant Ms Zaty and Madam Kuan who provide one to one consultation to mummies from time to time to educate mummies on step by step for successful breastfeeding. As a whole, the team aim to provide exclusive care and psychological support to ensure mother is healthy and capable of taking care of our newborn and equipped with all the information we need about breastfeeding, reproductive health and the imminent life adjustment. Surely there are room for improvements but their proactiveness in getting feedback made up for it.
Mommy Xiao Ling
24/12/2022
a very good confinement centre.
Food is good, professional nursery and lactation team that taking care both mummy and baby, great front desk services are very helpful and responsive, no matter on any issues.
there's also several knowledge sharing and course, such as COLID, SIDS, how to help baby bath (training for mummy and daddy), how to taking care baby, etc.
overall, very satisfy.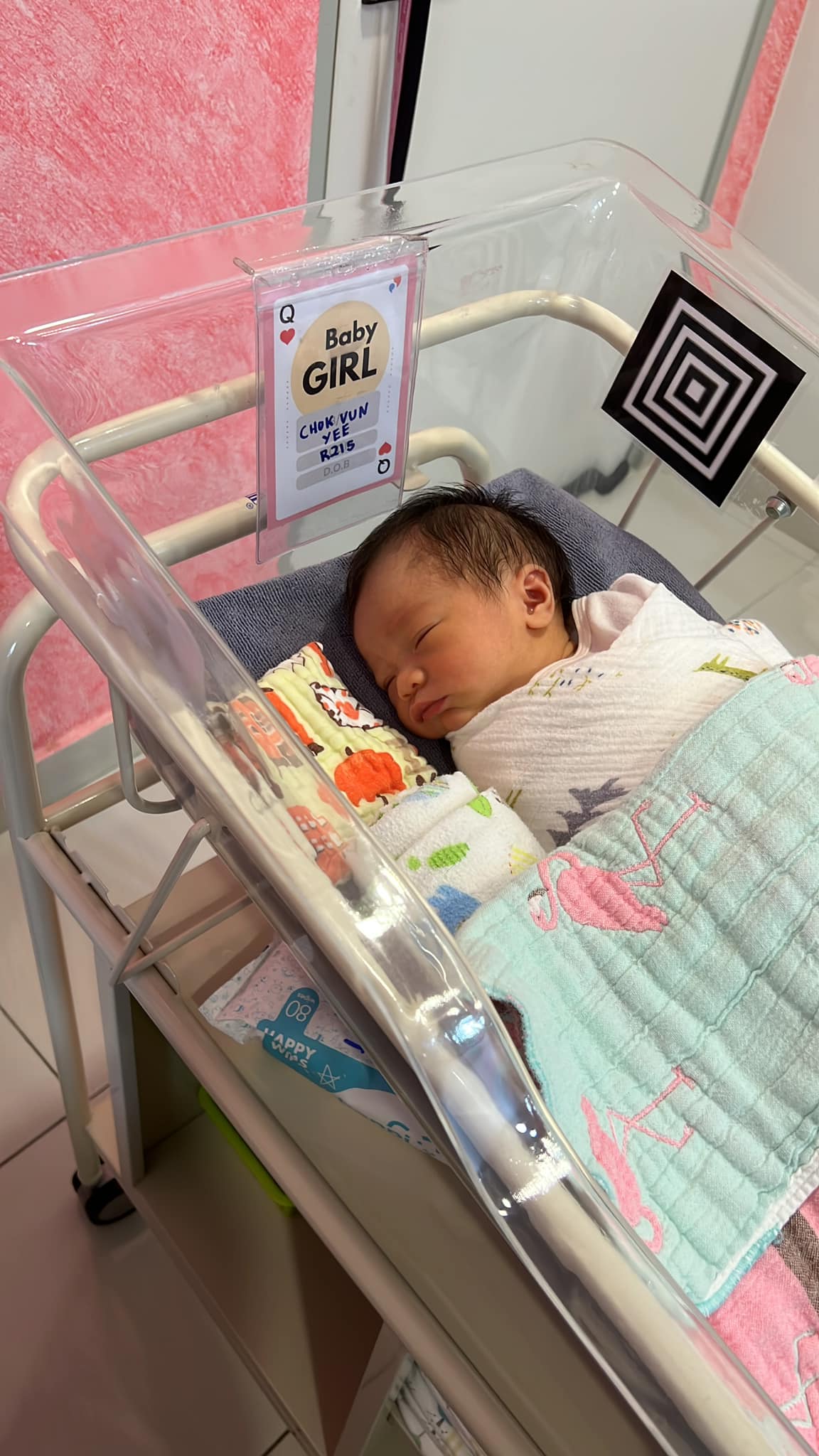 Mommy 陈心玲
11/07/2022
I would like to say thank you to Mdm Kuen for paying such close attention to me and excellent care , You worked with me multiple times through a very rough postpartum period . In those beginning days with low supply and emotional stressors, it seemed like breastfeeding was one more things I were going to have to give up and it wasn't going to work but YOU gave me confidence and support to begin breastfeeding with success ❤️.
Your follow-up visits were exactly what I needed
throughout these 28 days Confiment at Byond28. Thanks again for all the help and guidance you have provided me ❤️. Big thank you to All Nurses & Staffs also for help throughout these 28 days of confinement at Byond28 . You all take good care of my baby Ayden ❤️ and cook healthy meal for me .
Mommy Crystal
09/03/2021
6 months before my due date, my husband and me done a lot of research of confinement centre base on location, price, service and food. After visiting Byond28, everything is very convincing, but I think the location is a bit too far for us. However, my husband said, "this is the best, and I want to give the best to you." I feel very touch and here I am in Byond28.
I can say, my husband really chosen the best confinement centre for me. The nurses are very experienced and patience, my baby is premature, I was
so worry and depress in terms of taking care of her. However, the nurses here are very encouraging, help me and teach me how to take care my little one. In the same time, they have doc to visit my baby every week and give a lot of advises to me. The food here is all well presented and balance nutrition, to make sure I able to produce more milk for my little one. Byond28 also arrange some yoga class and massage for me. The most memorable one is during chap Goh Mei, Byond28 organised steamboat party for us who cannot celebrate with family. We enjoy so much the food and fellowship. I feel grateful able to have my confinement here. ❤️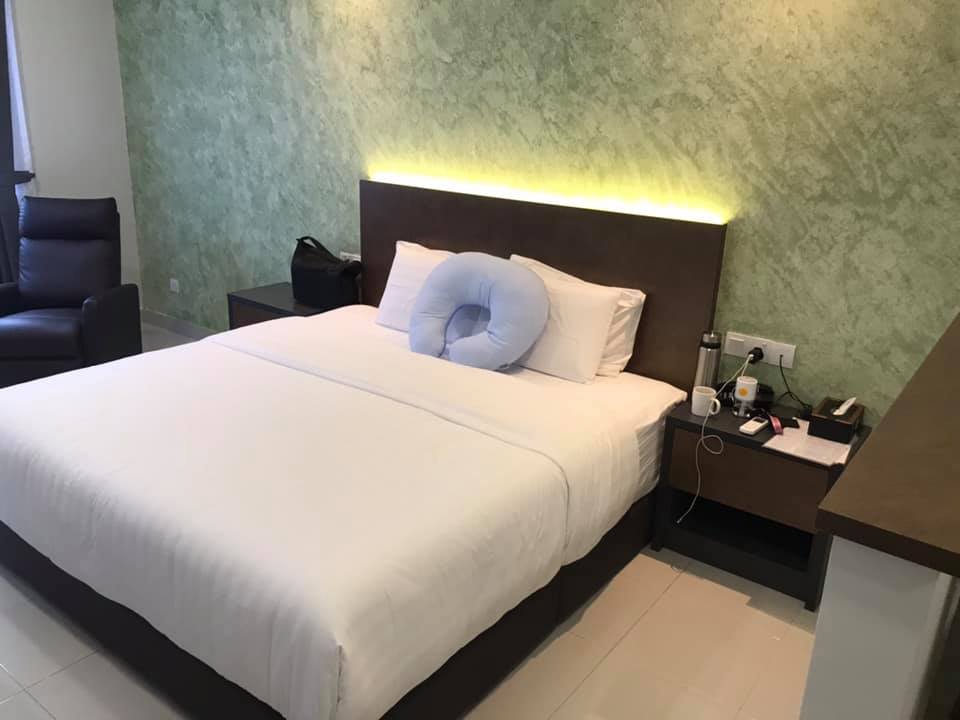 Daddy Martin
15/11/2022
Had a very great experience staying at Byond28 for my wife confinement😊
The nurses helped to check baby jaundice, mommy condition every few hours during 1st few week & there was also weekly paediatrician doctor who checked baby and provide update to mommy every week.
Staff are all very friendly & always available whenever we need help. my wife was having difficulty in breastfeeding but the lactation nurses were all very

patient & always give her positive encouragement. Food are all delicious & definitely missing the food there. Thank you to all the nurses & staff who took care of my wife & baby during our stay there!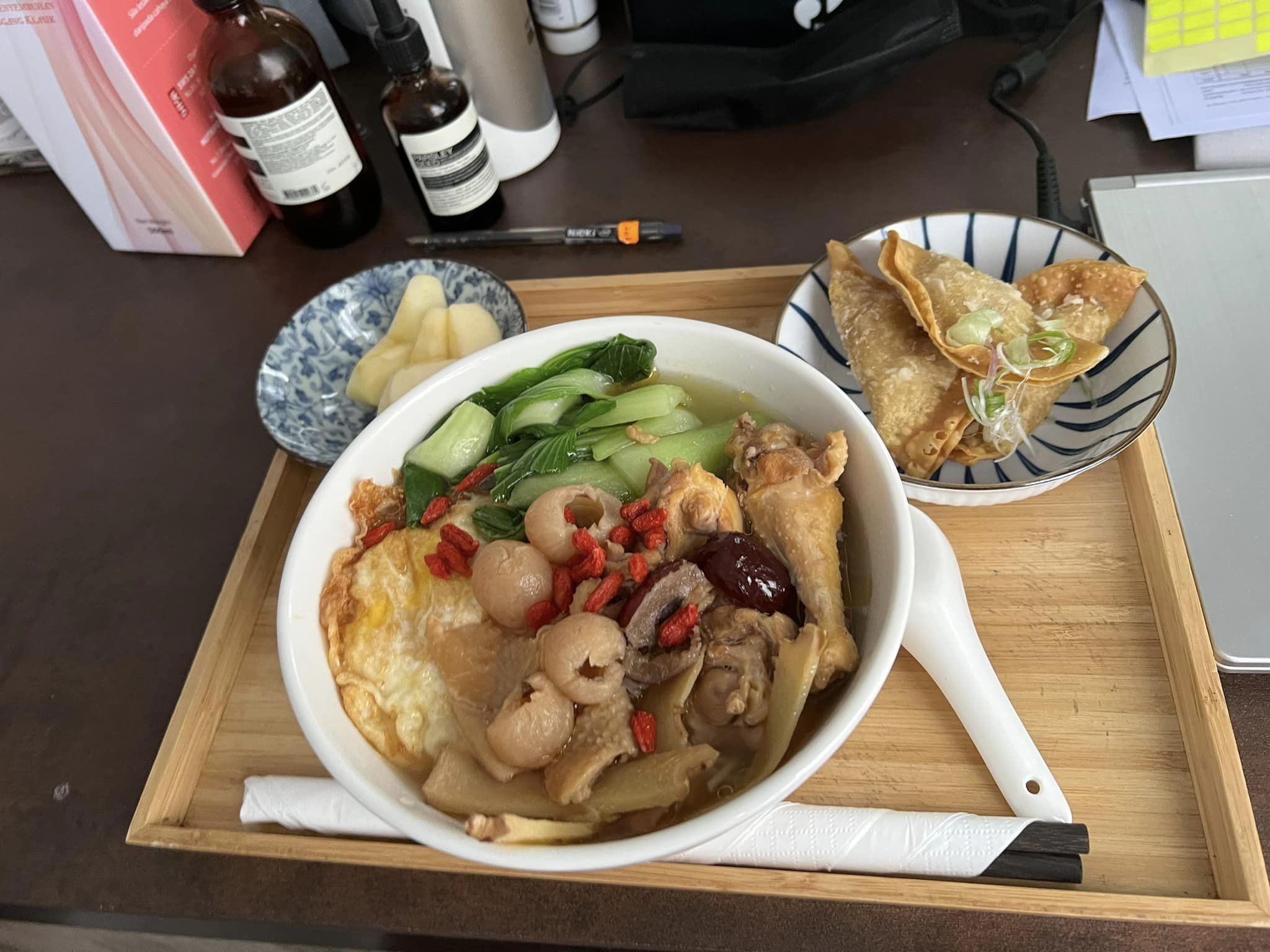 Mommy Haley
11/07/2022
had a blissful stay☺️
impressive culinary menu that rarely repeats (those served weekly are fundamentals like vinegar pork trotter, rice wine chicken) personally very fond of supper that serves various dessert soups and small bites. nurses are experienced and caring, available to attend to baby 24 hrs, monitors baby jaundice very closely and friendly pediatrician visits baby every week.
lactation team is very helpful in sharing tips and
relieved stressful encounters for a pleasant bf journey. dedicated housekeepers cleans room, prepares daily hot herbal bath, serves warm meals to room 5 times a day. great team!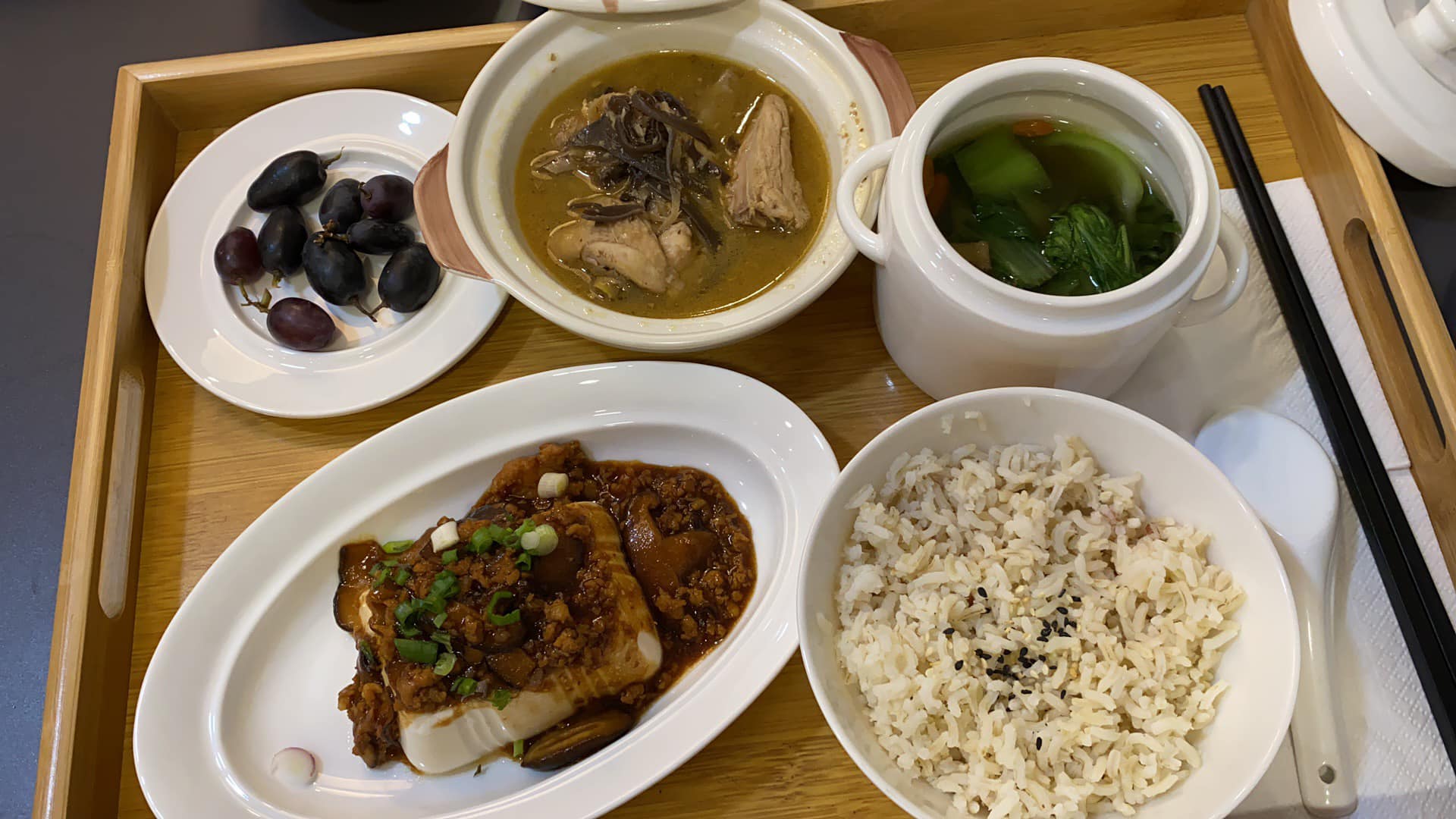 Mommy Joyce
15/05/2022
Finally marked my last day of stay here, i would say I enjoyed my entire stay here. Ranging from their peaceful and serene environment away from noise and distractions, to their 24 hours nursing care by their professional nursing teams led by Julianna, Aznin and Azim. My baby was taken well care by the nursing team here. Byond 28 is a breastfeeding friendly centre.
They have lactation counsellors Zita who is always there to solve your engorgement and breastfeeding issues. My baby had prolonged breastmilk jaundice,
I'm grateful that i have Dr Kenneth, Sally and Madam Kwan who kept assuring me that my baby will be monitored daily and need not to be worry about her condition. Also, their staffs are always friendly especially Nicole who is always there for you whenever you have queries. I love their room because is spacious and clean with window and balcony access to light. The centre will ensure you are well equipped with all the parenting education such as baby bathing lessons, distinguishing baby cried and feeding cues, colic and jaundice management. Apart from that, services such as hair spa, postnatal massage, postnatal yoga lessons were offered to all the postpartum mummies here, ensuring us to have a relaxing and stress free stay here. 6 kinds of confinement tea were served so that we won't get bored of the same kind of red dates tea everyday. Varieties of confinement food were served here, ranging from yellow wine chicken, vinegar pork trotter to modern western food. In addition to that, personalised double-boiled herbal tonic soups were provided for us during our 28 days stays here. Last but not least, a few points to be improvised here which is their soundproof system and frequency of serving yellow wine chicken and vinegar pork trotter. Pork chop and chicken breast texture (served with croissants/hash browns) was kind of rough otherwise overall the food presentation and taste were good. In a nutshell. I truly enjoyed my stay here and I'm thankful that I'm able to meet a few mummies here to hang out with to pass time and i have a great time with them ❤️
Mommy Ruo Yeng
08/12/2021
My confinement is going to end in few more days. I would like to thank Byond28 for your kind service and assistance throughout my confinement journey at here.
Thank you for taking care of me and my baby and ensure that I had enough rest during this period of time. I enjoyed the food and place very much. The food and accommodations are worthy of recommendation as well.
A major plus point is that, they have lactation experts in
providing breastfeeding guidance and support. When I gave birth my first child, I did not have much knowledge about breastfeeding and I had struggled a lot on my breastfeeding journey. But now, I am glad that the lactation consultants here are very patient, they helped and taught me about breastfeeding and they made my breastfeeding journey become smooth and easy. A big thanks to Mdm. Kwan and Zaty for your encouragement and guidance. If you are looking for a confinement centre that provide lactation support, Byond28 is the one 👍 Once again, thank you to all Byond28 staffs. I am definitely going to miss my "Queen Life" here 😊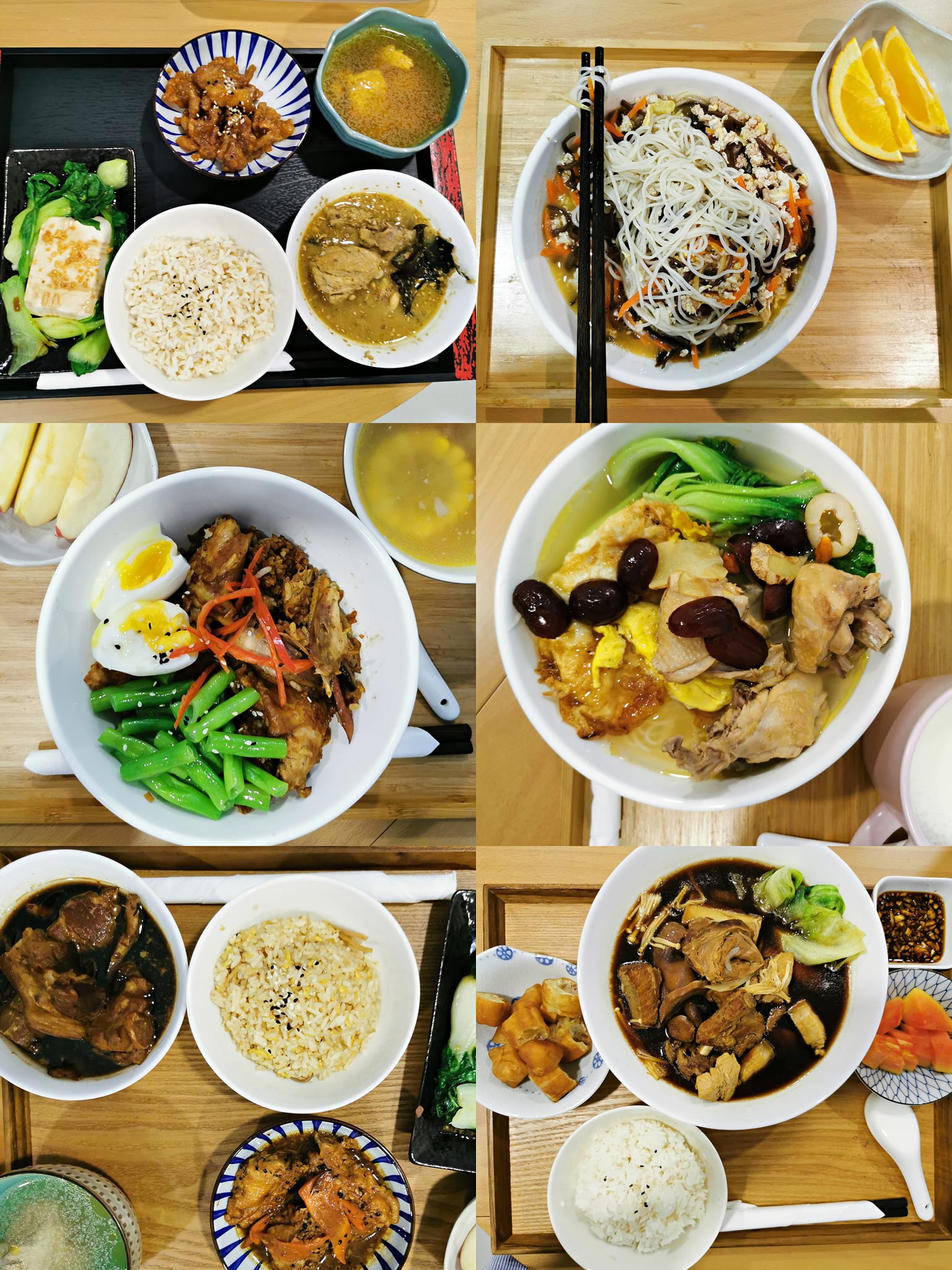 Mommy Christie
25/07/2021
I am very happy staying here and 100% I had made the right choice to have my confinement here.
Everyone in this centre all very good and friendly.
Lactations
My 1st baby I have totally no knowledge of bf that's and my bf period is very short n lack of milk. But after comes here I learnt a lot. With the help of Feeza (Lactations consultant), Sister Farah and Kak Nurul(Occupational therapist). Kak Nurul really work with heart she was worried about my engorgement
almost everyday visited me and educate me. after she knew I succeeded bf my baby. you can see her satisfactory face and excitements. Nurses All very friendly whenever I called to ask for my baby. Their way of answering your call in happy joyful tone. N definitely they lived babies a lot. Food Food are nice and balance. 5 meals a day there is no time you will feel hungry. Massages and hair wash I enjoyed the most. Housekeeping crew They chat with me a lot whenever they come out my room to do clean up. They are all friendly and respectful. Consultants Thank you Sally, Yuki and Madam Kuan for helping me when I needed help. They makes me feels like home. Going to check out soon. I will miss this place a lot.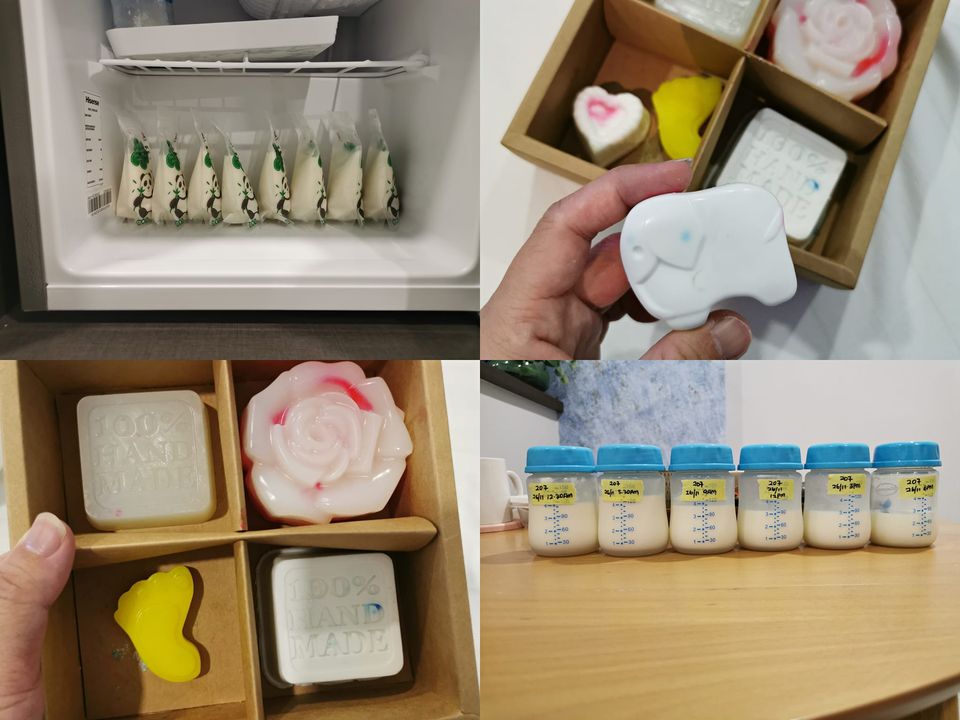 Mommy Ng Rita
13/06/2022
I'm now only have the time to write a review about Byond28 confinement Center after 3 weeks discharged from there. I missed everything (the room, nurses, front desk services, cleaning services, massage, food, and new friends)
Food:
Byond28 provide 5 meals per day (refer to attached photos)

• Breakfast at around 8.30am - 9am
• lunch at 12pm

• teatime at 3pm • dinner at 6pm • supper at 8.30pm - 9pmThey serve herbal tonic soup during teatime which is different from other confinement Center, but not during supper time to so that we won't sweat a lot before sleep and their herbal tonic soup is from 永生 Nursery: They have nurses who take care of babies 24/7. All the nurses are quite helpful and friendly. We can ask them anything about baby. They will monitor baby's jaundice level everyday during the 1st and 2nd week. Besides, their nurse also will come to check mommies' wound and high blood pressure as well. Breastfeed: In Byond28, there are 2 lactation consultant (madam kuan and ms zati) who encouraged mommies in breastfeeding. Madam kuan and ms zati came to visit me 1-2 times a week. They are very supportive, and taught me how to breastfeed, how to massage my breast to avoid breast engorgement, how to hand express which I never experienced in my previous confinement center. I will rate them 💯 in breastfeed 😁 Cleaning services: There are cleaning ladies to clean our room everyday, change Bedsheet in every 5 days, provide 2 sets of clothing for us to change, etc The cleaning ladies are also quite friendly and helpful, they will ask what do I need after they clean the room. Also, they help to bring the herbal bath water to our toilet, so we no need to do it ourself Front desk/ Admin: There are young ladies (Nicole/ Amy/ Sally) to respond or reply our msg in WhatsApp. I will text them when I have something to request. They will reply me as soon as possible. Classes/ Massage: They do provide classes (SIDS/Colic, handmade soap, etc). From there, I know some new friends and we still keep in touch even though we out from center. 😁 and I missed their massage the most 😌 The masseur (Ann) massage skill really 一级棒 P/S Byond28 also provide Mother's Day gift to all the mommies. All the mommies were so glad 🥰 I will rate Byond28 ⭐️⭐️⭐️⭐️⭐️
Mommy Ashley
08/05/2022
A huge shout out to all staffs at Byond28 that gave me a great experience during my stay! When me and my hub pay a visit, the surrounding is nice and quiet, it is a building on its own
Byond28 did not disappoint us. We have been served as what they told us during our site visit. Me and my husband had a great "staycation" during my confinement.
All staffs were friendly being from housekeeping,

kitchen, nursery or lactation, you feel you were at home and treated like queen 😆 I get introduced to SWS Care Capsule (产后调理丸) to heal my uterus to back from its origin. I do feel my tummy not so tight compare before the treatment. I do feel i have more energy even have to stay up overnight to take care of my lil one. We were glad that we made the right choice. Thanks Byond28 and keep up the standard. I will definitely missed those 28days 😊 #byond28 confinement care #SWS 28 Medical
Mommy Eelin Lee
20/09/2021
It is highly recommended to spend your confinement here at Byond28. I have a pleasant stay with all the supports by Byond28 team.
At first i am worry about the SOP especially during covid19 time, Byond28 have a strict SOP which make me feel release and stress free to spend my confinement here.
Byond28 provide a very good Breastfeeding support from the lactation consultant and the nurse team.
They always check on me to make sure I'm in good hand. Moreover, the food was so nice, especially the daily tonic soup they provide is so nice. The supper also good which the tong sui not too sweet and all homecook with natural ingredients. Byond28 also provide education classes such as baby care and mummy care which is useful and informative. Last but not least, the housekeeping ways keep the room clean and hygiene.
Mommy Diana
03/10/2021
I would recommend Byond28 to anyone needing confinement care. They took really good care of my daughter and her twins.
I'm an Indian but opted for Chinese confinement care. I'm really happy with their service, counselling and baby care. The food was good. Thank you Byond 28. OUR AWARDS
An Award-Winning Confinement Centre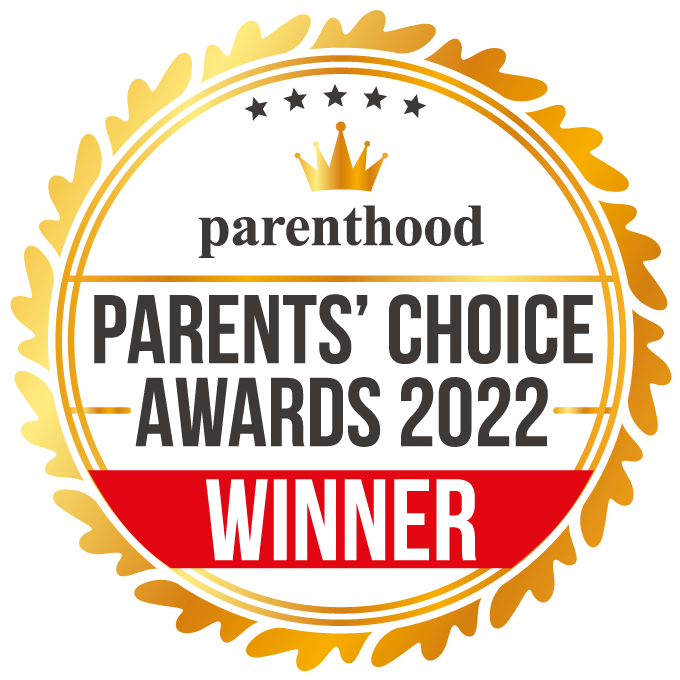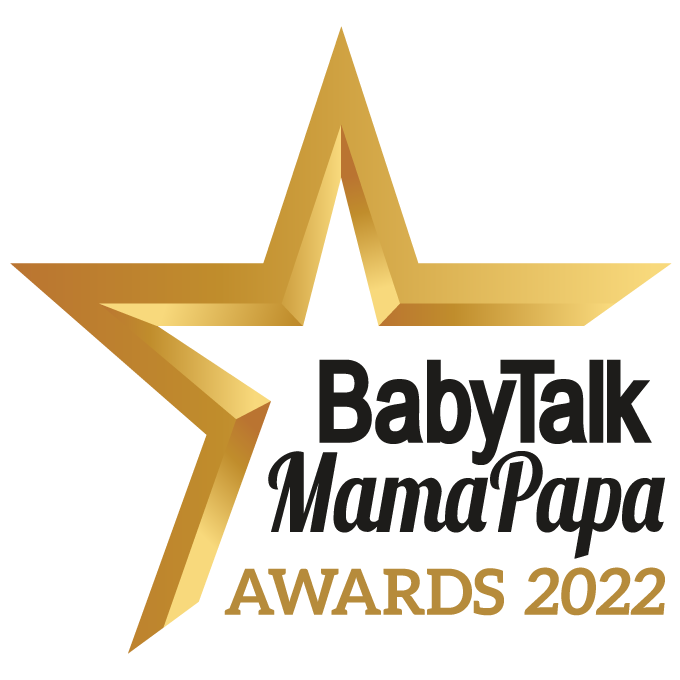 Featured on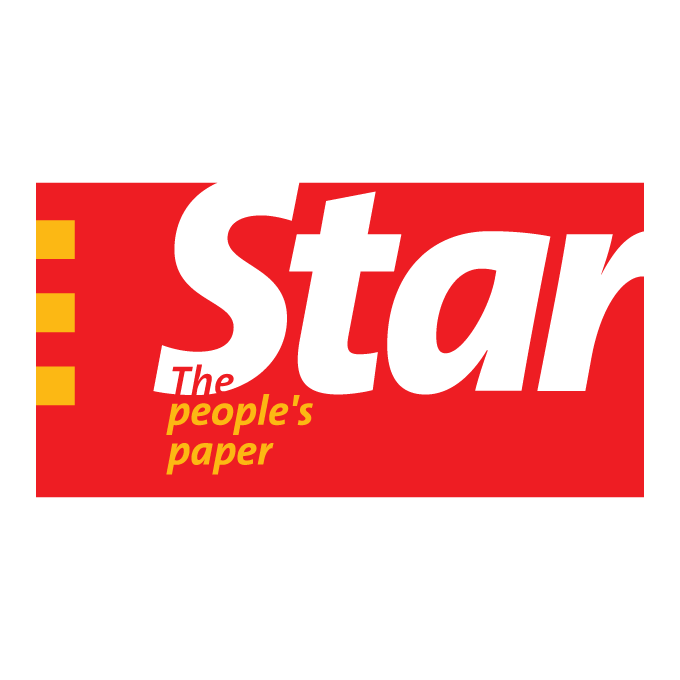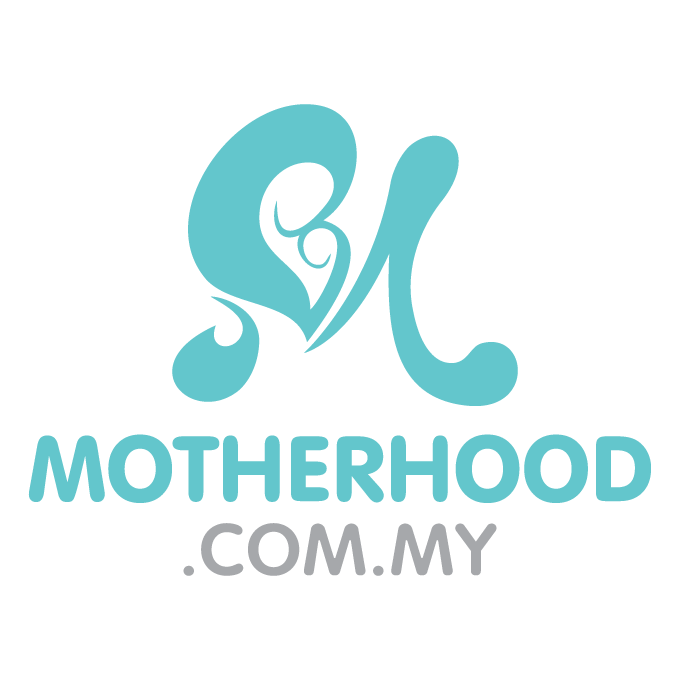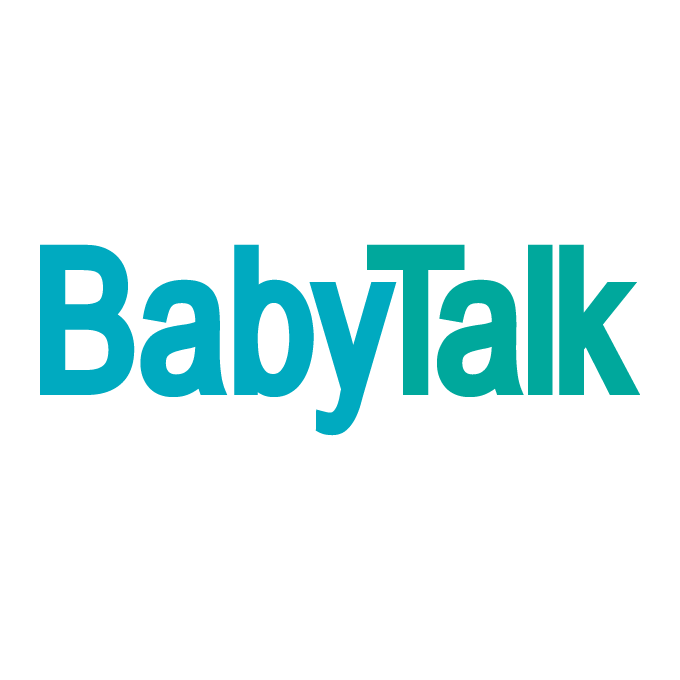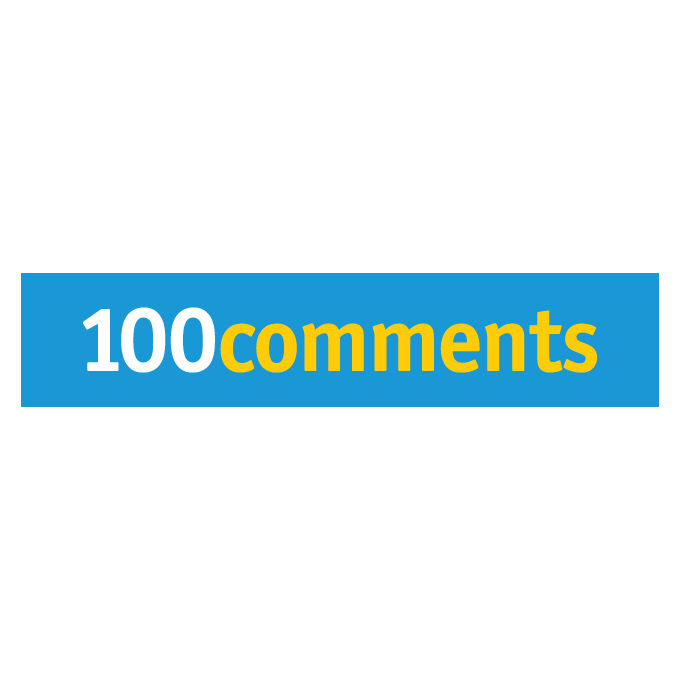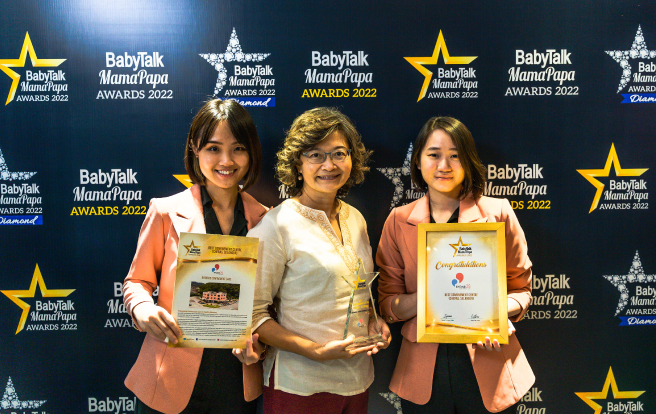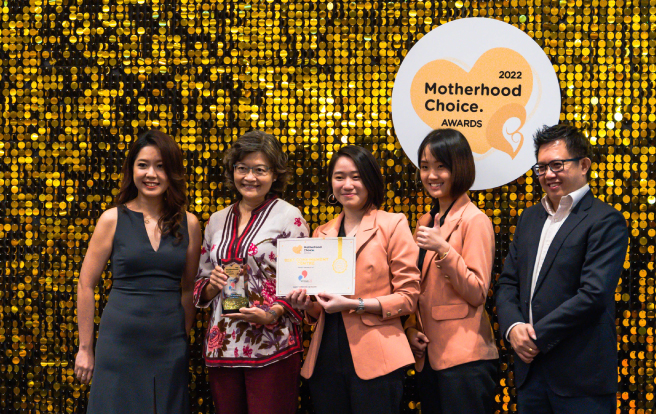 OUR PARTNERS
Collaborating With The Following Brands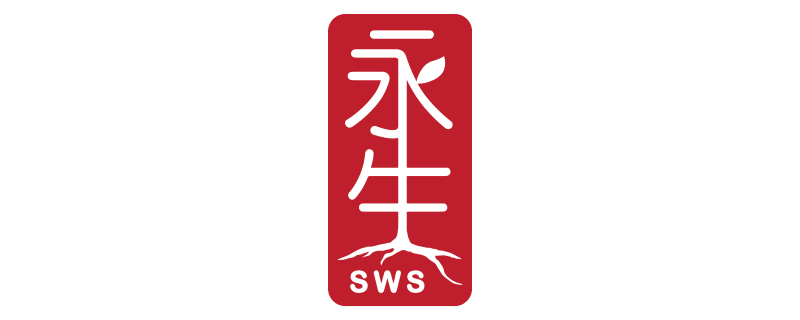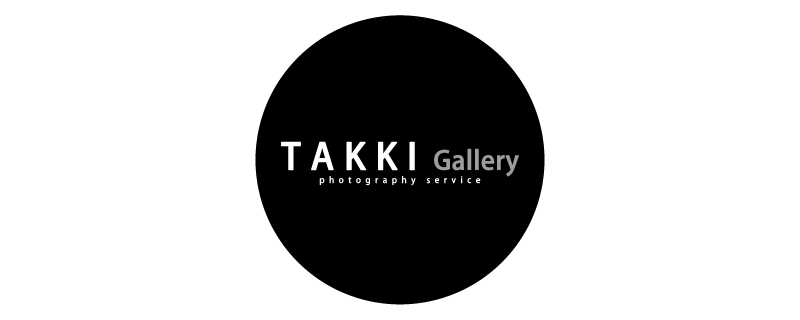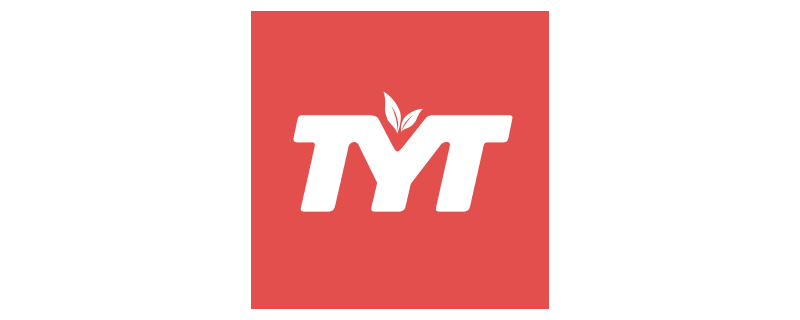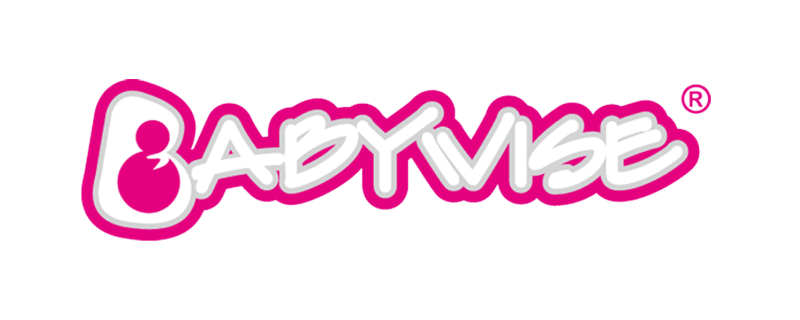 ALL IN ONE PACKAGE RM 22,888
An additional 28 gifts awaits you!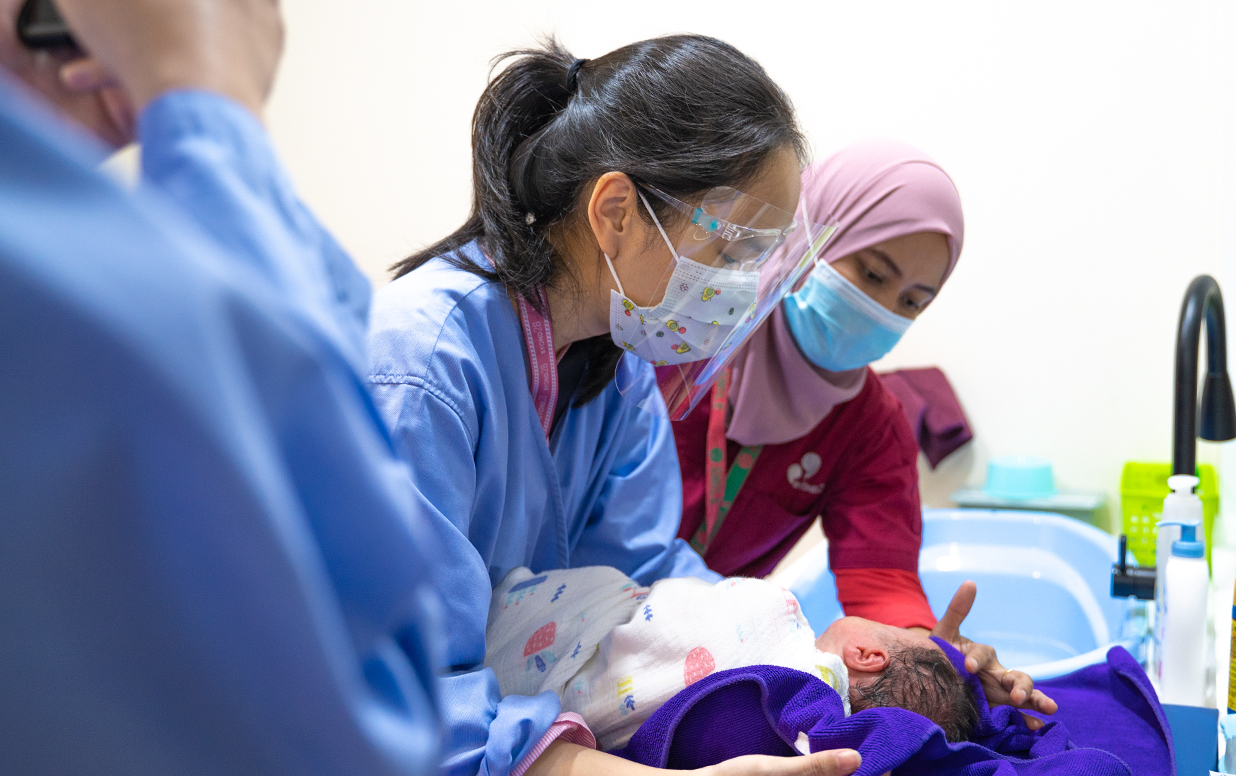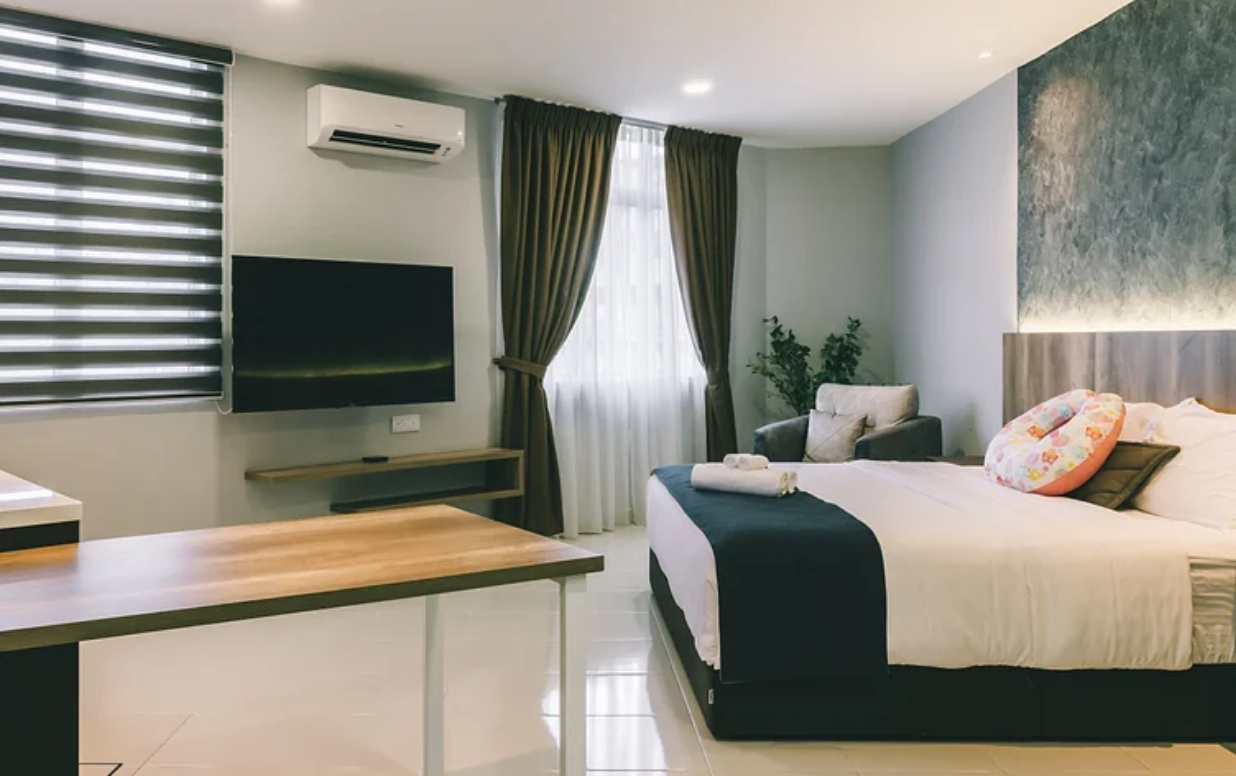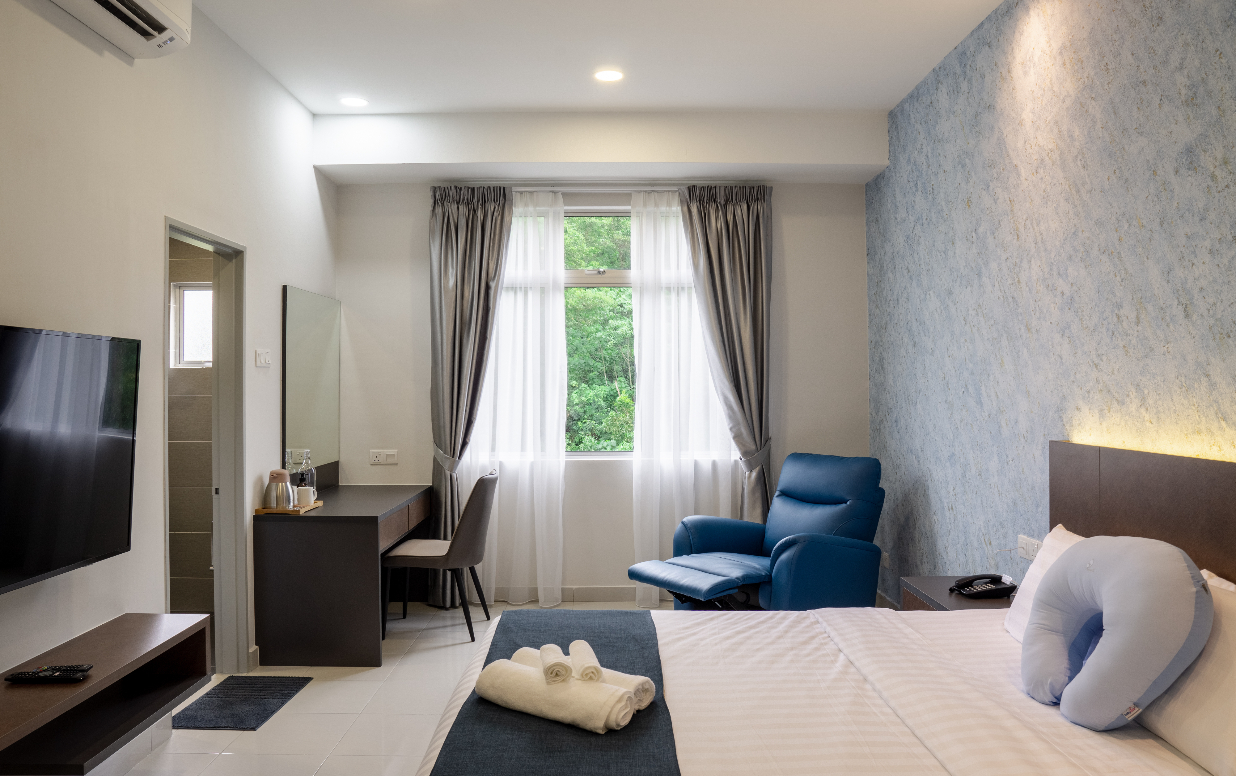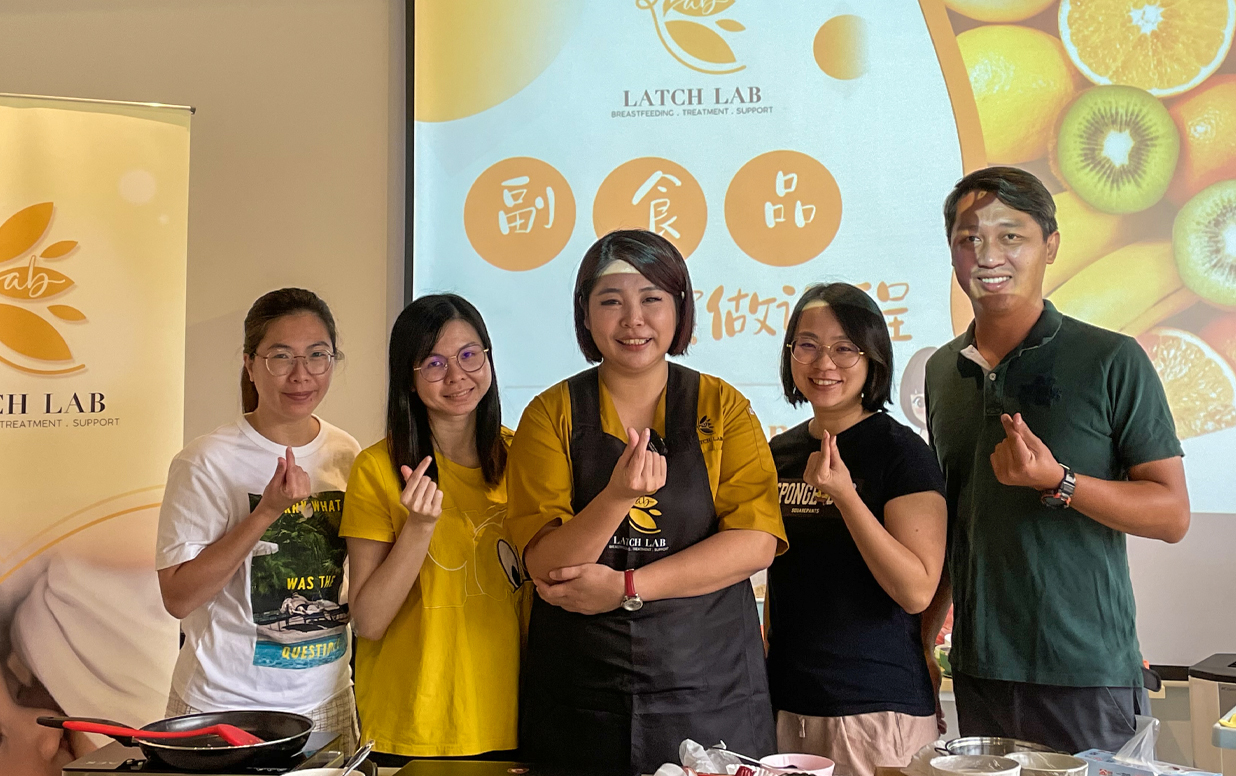 Interest-free Credit Card Instalment Plans